March 22, 2009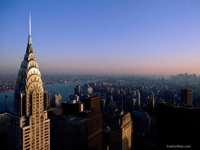 Welcome to the first blog from the guys here at
Jetwerk
. My name is Tim Godwin and I love to travel! But the thing I love the most about it is those moments that happen outside the normal planned trip. That is one of the reasons we started
Jetwerk
!
Last year I had business trip to New York City where I was throwing an event to show a new product to the press and select musicians in the city. I had most of my lunch and dinner plans set but always like to keep a few open just in case something should come up last minute. So I thought here is a perfect chance to do a little "market research" the week before I left I emailed a handful of musician friends in LA and Nashville letting them know about the event in NYC. I have always been curious when traveling how many people I know may be in the same city at the same time as me. It has happened before when running into friends was a coincidence on the road or just going to an event in the city where I live.
Within a few days I heard back from 2 good friends who were going to be in New York the same time I was. The first one was my buddy Michael Ward who not only is a good friend but also an amazing guitarist, writer, cyclist and author. He had his own band in the early 90's School of Fish with singer Josh Clayon-Felt and later was the guitarist in the Wallflowers. He is the author of 2 children's books "Mike and the Bike" and "Lucy and the Wheel" where his good buddy Lance Armstrong gave it a thumbs up and wrote the forward to both the books. I had the great opportunity to play with him on the Jay Leno show with Shelby Lynn. At the time when we meet up in New York he was playing with Ben Harper on the David Letterman show. So we meet up after the show and had a drink at the Soho Grand and afterwards had a great Italian meal with the rest of the band around the corner at. Later that night we headed down to the village to the Bitterend to hear guitarist Oz Noy with Will Lee on bass and Keith Carlock playing drums. Needless to say on the night of my arrival to NY is forever etched into both our minds as a great hang and memory.
Now if that night wasn't enough, a buddy from Nashville, Jerry McPherson was in town playing with Faith Hill on the Martha Stewart show. So Jerry, Pat, Denny and I ended up having dinner that Wednesday night at one of my favorite New York restaurant, Trattoria Del Arte. That night is always a great topic of conversation when I see those guys and also gave me a chance to get to know Pat and Denny much better.
I often wonder what my Monday and Wednesday night would have been like if I never sent out those emails!
Tim